Transparent Sticky Film
Home > Transparent Sticky Film
P1.5 UHD 2K 4K 1080P Ultra High Definitation LED Panel Screen
1. fine pitch LED wall: 1.5625mm pitch size, very short viewing distance
2. 16:9 ratio LED screen: 600mm X 337.5mm panel size
3. Clean body: Inside expandable cable and connector
4. Light weight: 6 kgs per panel ( 30 kgs per square meter)
5. Support Various installation: standup installation, hanging installation, suspending installation, back to back wall installation
6. Silence LED screen: there is not any noise during working
7. Front survice: LED module, power, controll can be maintained from front


Gamin's new UHD series fine pitch LED video wall is design for UHD video wall by adoption of common cathode technology and intelligent power management. The 27" inch video tiles with pixel pitch ranging from 0.9mm to 2.0mm deliver superior seamless video performance, and the whole series come with the best material selection and features to maximize the durability of LED video wall.
With 16:9 aspect ratio tiles, you can easily create native 2K, 4K, or 8K video wall screen. The separate power source and backup power supply ensure the highest reliability of video wall, what's more, it saves 70% energy, and never stop.
UHD LED Display Product Instroduction:
1. Facial texture design rich three-dimensional and artistic feelings, integrate classic concise style and modern metal material, more charming, more personality.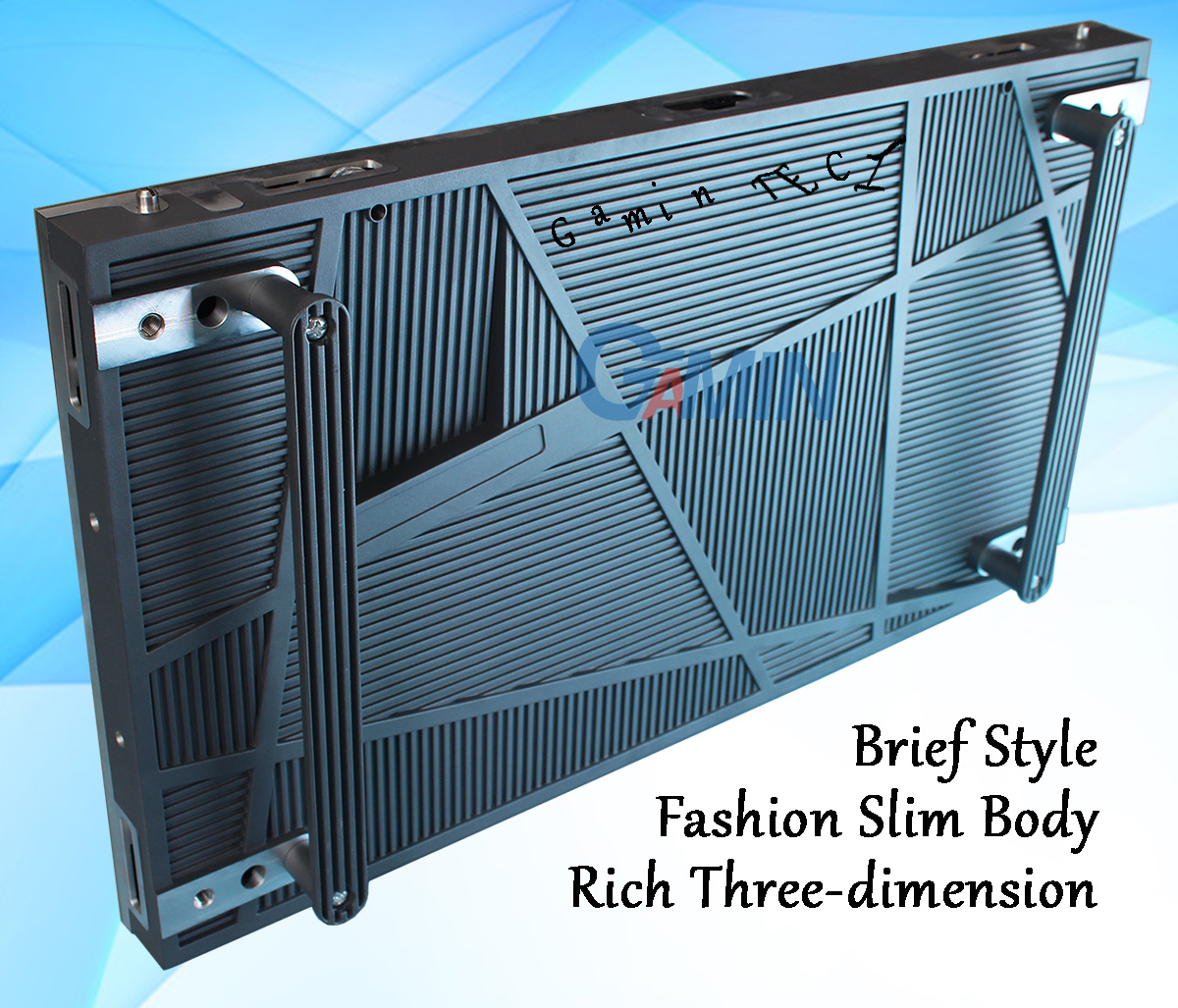 2. 600mm X 337.5mm panel size with exactly 16:9 ratio, the resolution of the signal panel is 384x216 P, we can get a 2K (1080P) LED video wall easily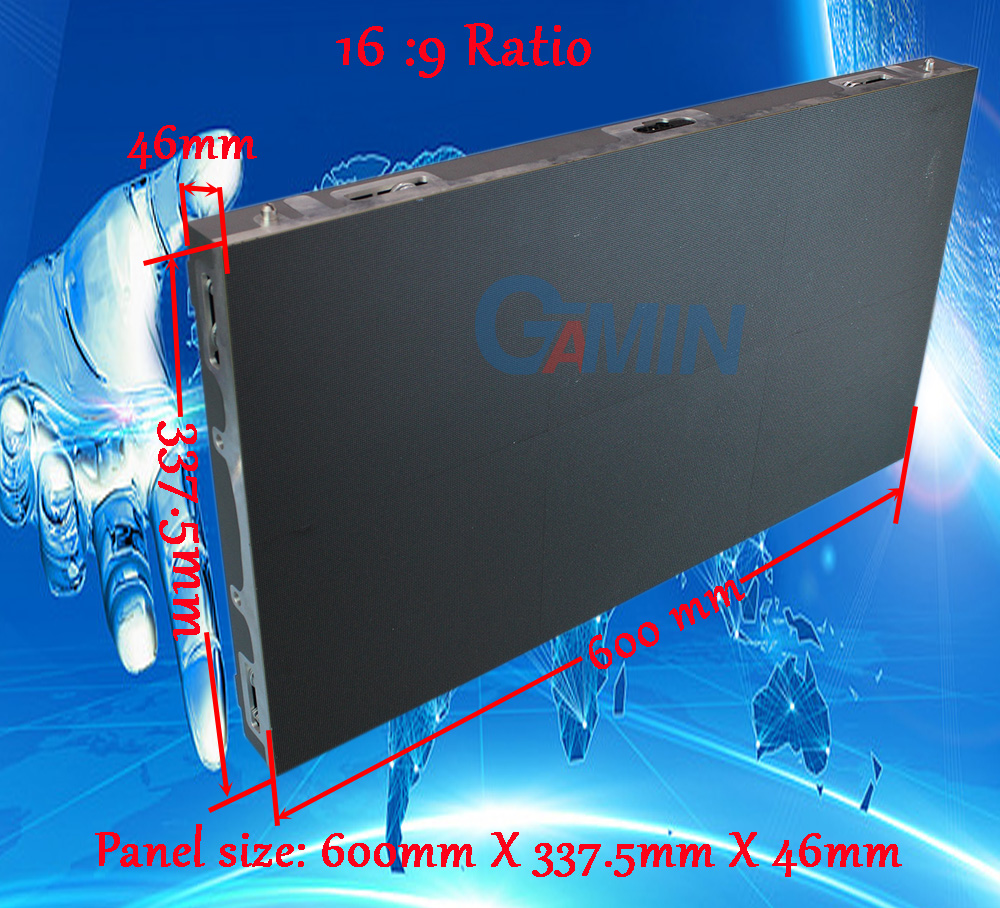 3.precise mounting position pole and the expansion pawl fix the nearby tiles tightly without any seam, the expansion joint connector make the cable goes in the inner of the panel, the whole LED wall will be clean, there is not any cable and connector exposed at the back of the panel, all the cable extend from head or the bottom of the whole LED screen wall.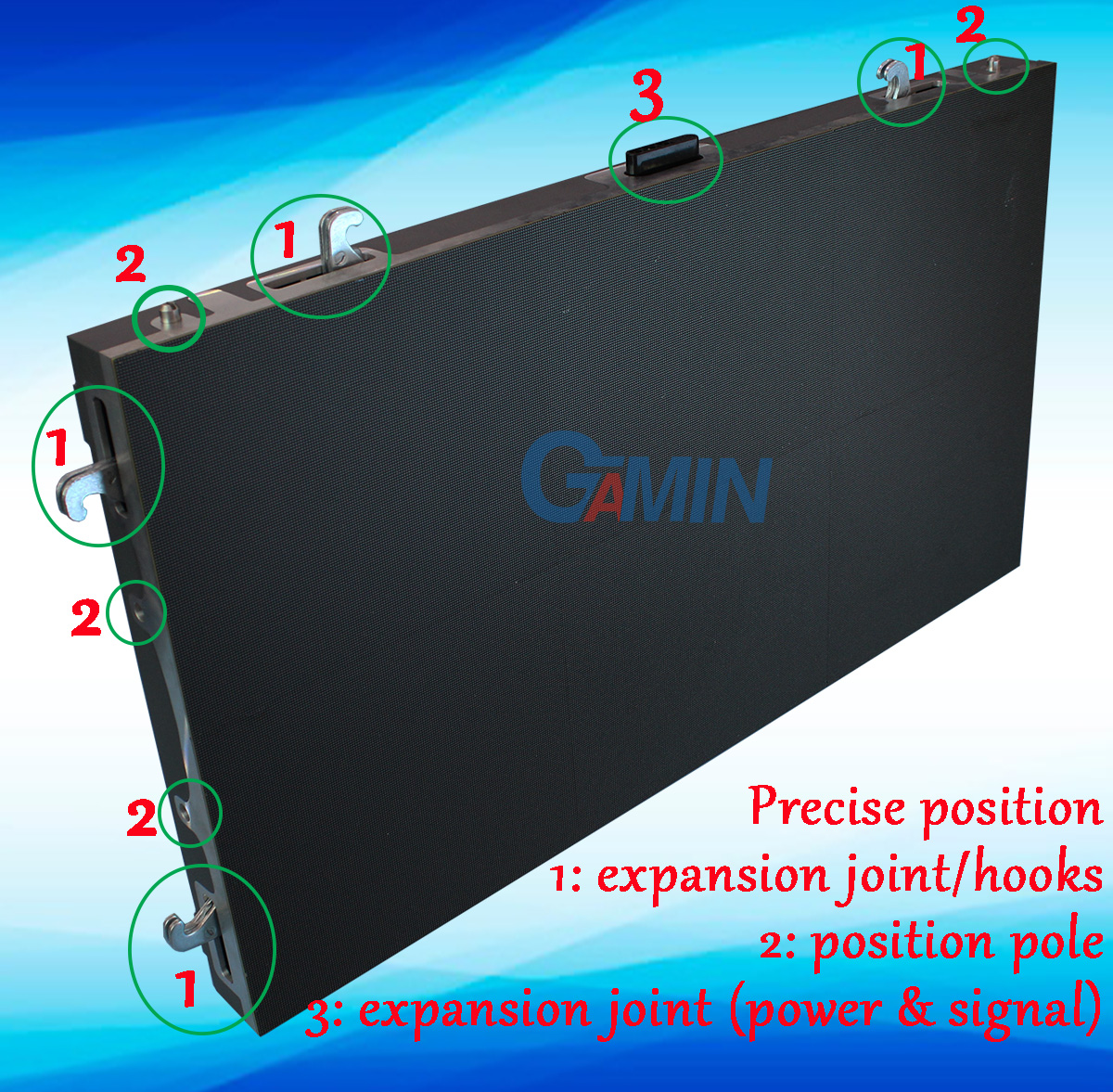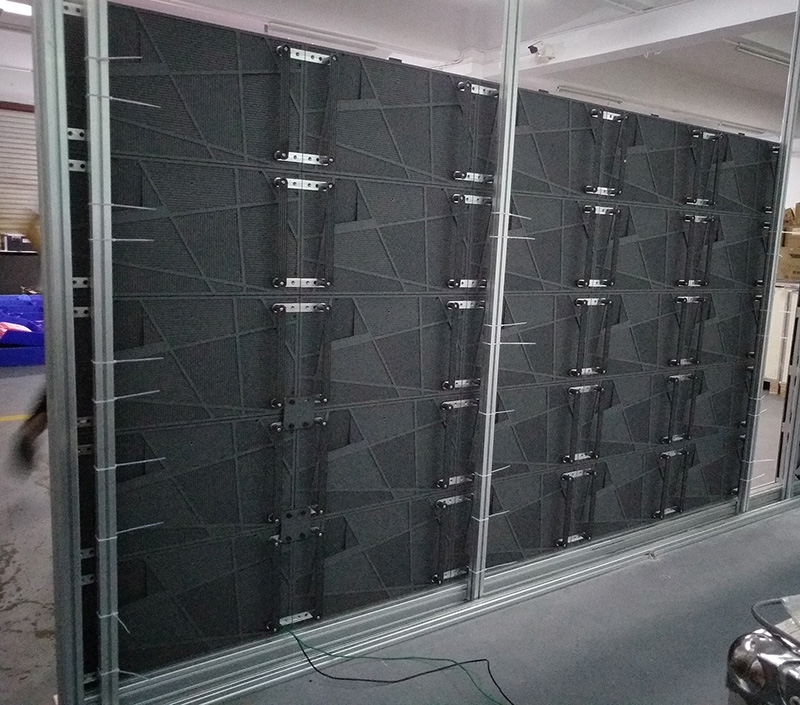 4. front maintence; LED module, controller and power will be served from front.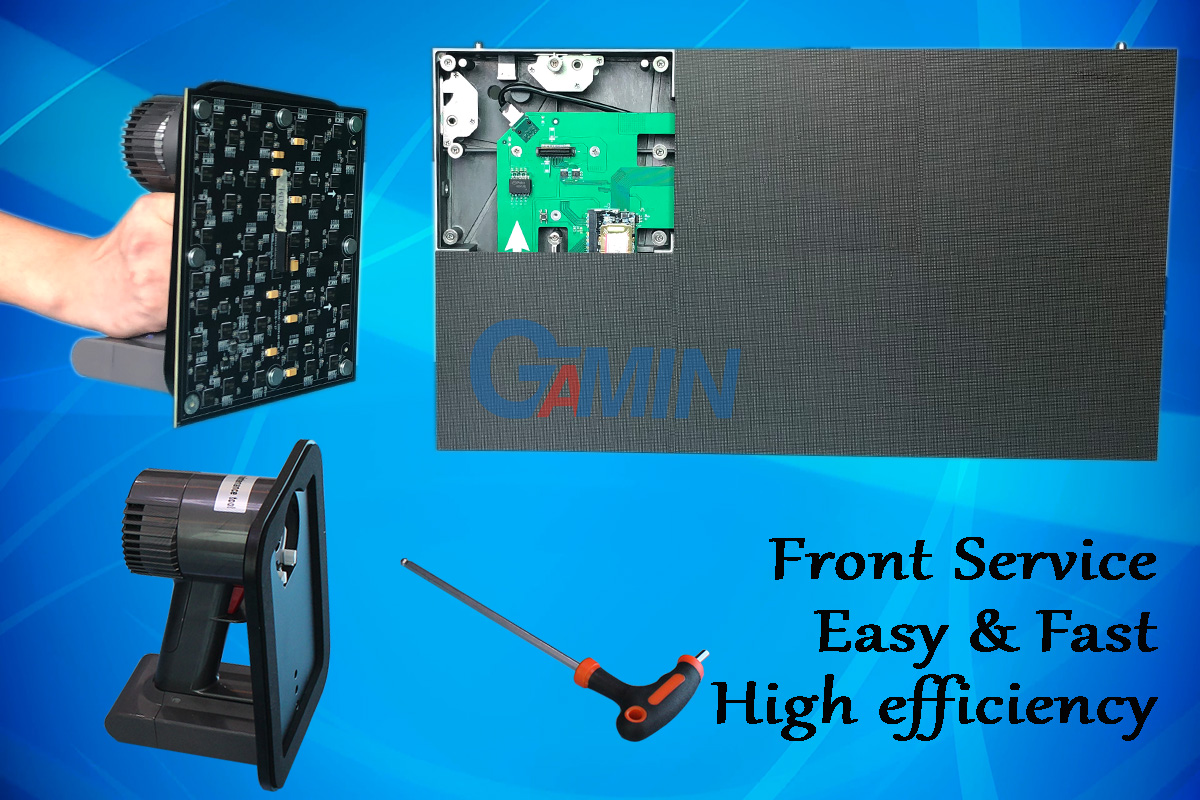 5. support various installation method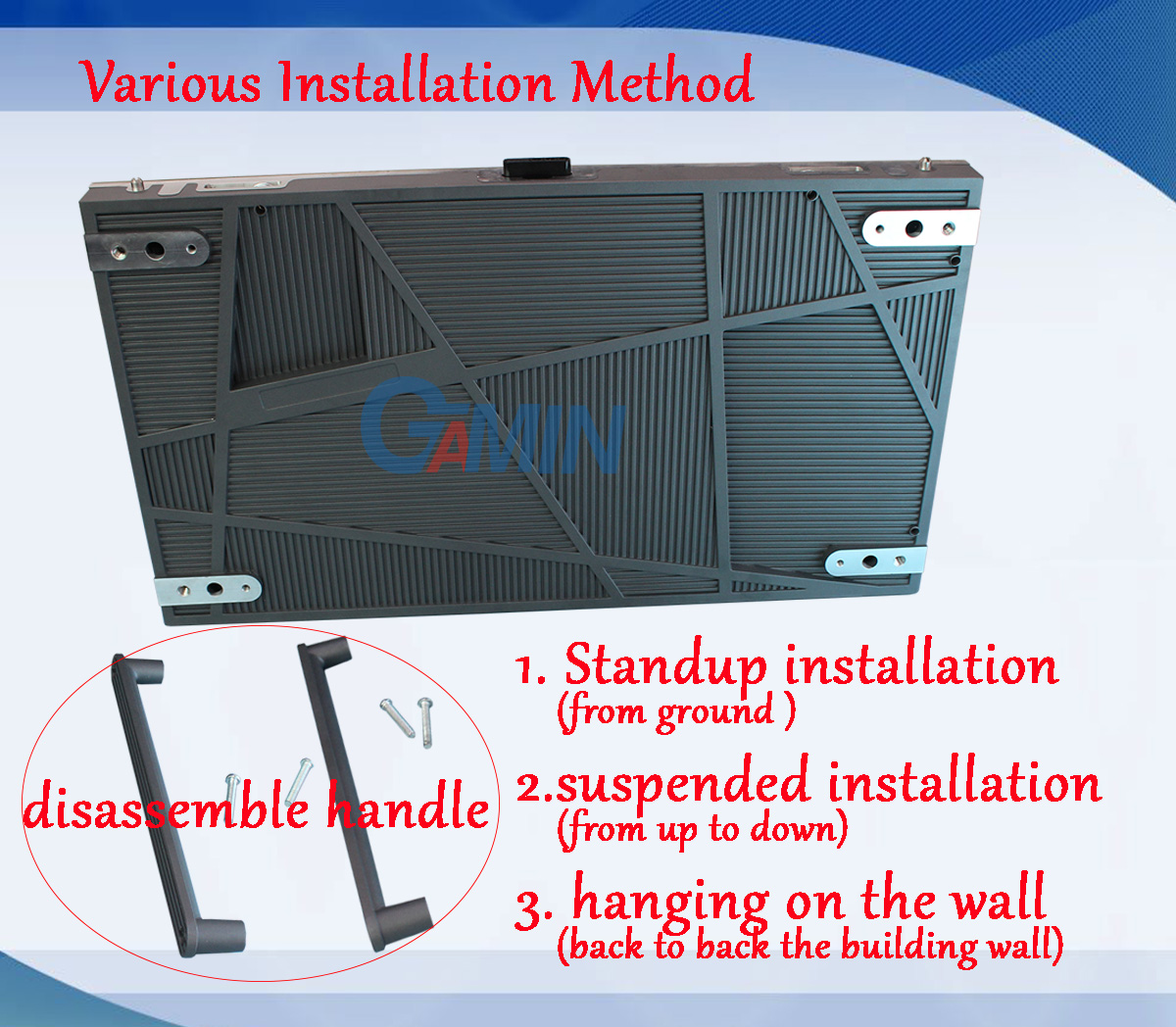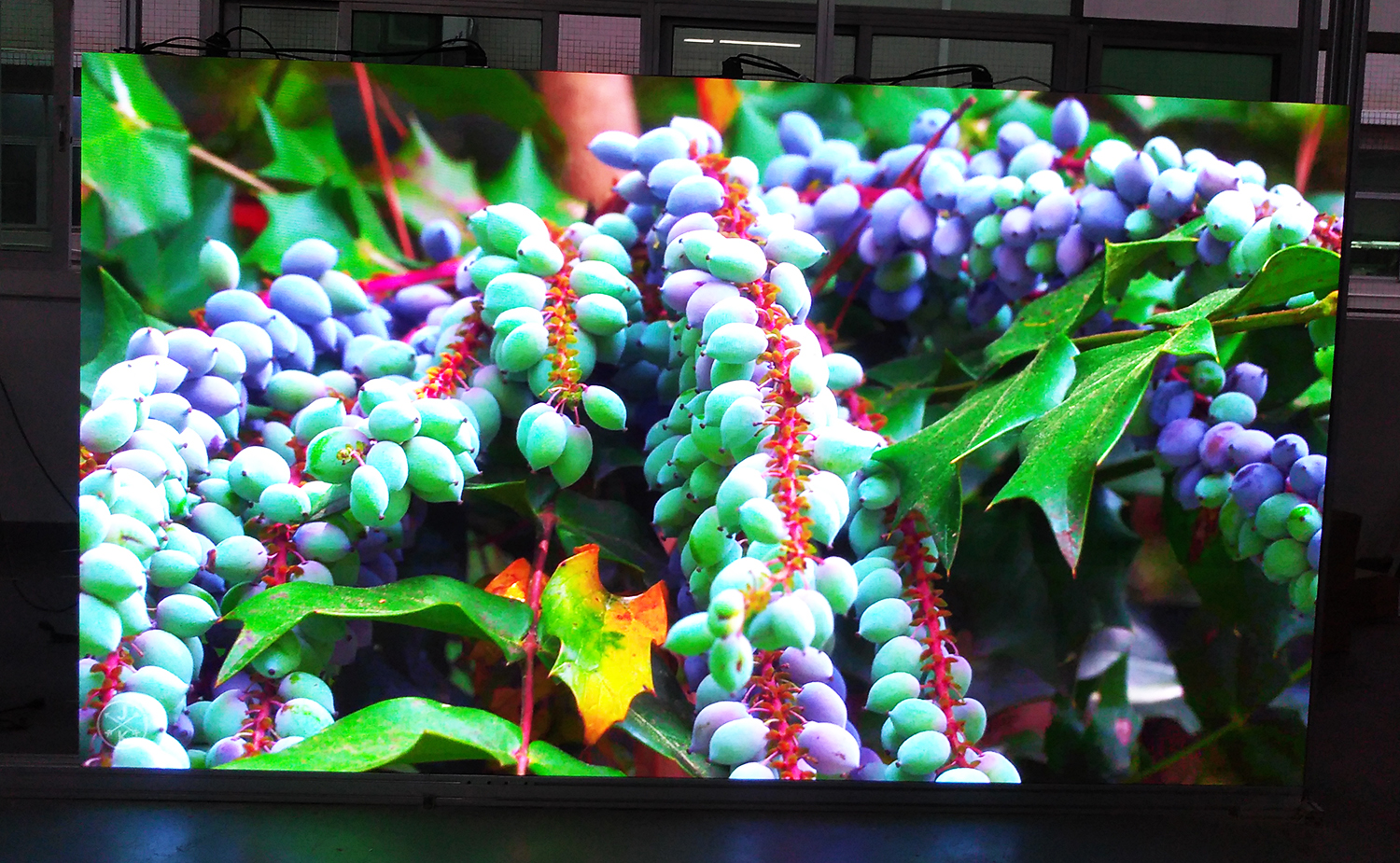 P1.5 UHD LED Video Wall Parameter:
Pixel Pitch; 1.5625mm (H*V)
Pixel Density: 409600 Dots/Square meter
Pixel Configuration: SMD 1010 RGB Black
Module Size: 2oomm (W) x 168.75mm (H)
Module Resolution: 128*108 P
Cabine size: 600mm (W) x 337.5mm (H)
Cabinet Thickness: 46mm
Cabinet Resolution: 384 * 216 P
Cabinet Weight: 6 kgs/panel
Brightness: ≥ 8 0 0 cd/㎡
Maintenance: Front Service
Material: Die-casting Aluminum
Flatness Tolarence: ≦ 0.2m m
Contrast: 5000:1
Refresh Rate: ≥ 3840Hz
Viewing Angle: ≥160°(horz.), 140° (ve rt.)
Optim al View Distance: 5.4ft/1.8m
Gray Scale: 16 bit
Max. Power Consumption: 450W/Sq.m
Avg.Power Consumption: 150W/Sq.m
Input Voltage:AC 100-240V
Frame Frequancy: 50Hz-60Hz
IP Rating (Front/Rear):IP43
MTBF: > 8000H
Life Span: 100,000Hours
Operation System: W in7&W in8
Control Mode: Synchronization w ith P C
O pe rating Te m pe rature: ( -10℃ ~ +40℃ )
Storage Te m pe rature: ( -20℃ ~ +50℃ )
Working hum idity: 10% -90%
*This paramerter is for reference only,we reserve the right to improve this information and products without prior notice.

UHD LED Screen Demo Video;